Balanceworx, Inc
12315 Trail Driver St
Austin, TX 78737
+(512) 215-8093
sales@balanceworx.com
Our business hours are
Monday thru Friday, 8am-5pm
Kyodo International
Our exclusive representative for Japan
Shinji Mizukami
+81 44 852 7575
mizukami@kyodo-inc.co.jp
From downtown Austin:
Take 290 West past the Y at Oak Hill, then take a right at Fitzhugh. You will pass Jester King Brewery and the stunt ranch before taking a left on Trail Driver St. We are the second lot on the left-hand side.
Directions for large trucks:
Only enter Fitzhugh from 290 West, regardless of GPS instructions. There is a very sharp turn on Fitzhugh from the other side that semi-trucks cannot make.
Balanceworx Around the World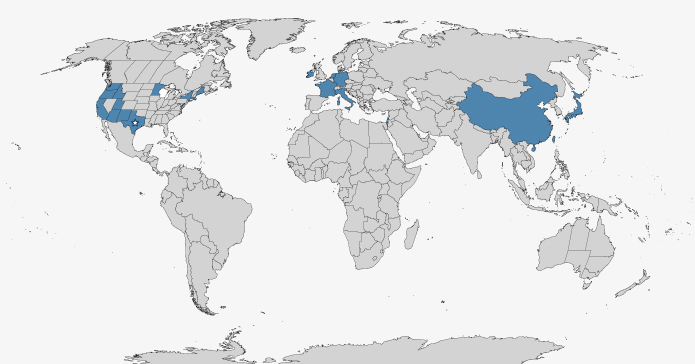 Our products are currently in the following areas:
UNITED STATES
Arizona
California
Idaho
Oregon
Maine
Minnesota
New Mexico
New York
Texas* (Headquarters in Austin)
Utah
Washington
EUROPE
England
France
Ireland
Israel
Italy
Germany
Netherlands
ASIA
China
Japan
Singapore
South Korea
Taiwan